Find out more about video compression below:
HOW TO COMPRESS A VIDEO ONLINE?
These days the Internet is fast enough to transfer large files very quickly, but still, there are situations when you might need to compress your media. For example, compressed files are more likely to reach their destination when you transfer them. Compression is also useful for sending files via email and messengers like WhatsApp, and for uploading media to the Web: Facebook, YouTube, and other websites. Smaller size clips load faster, so compressing helps users to enjoy content regardless of their connection speed.
To reduce the size of a single media file, you don't need to download any software. Try this tool: it will enable you to compress a video online. It is very quick and easy to use. Here's how to make your files smaller with this online video size cutter.
Add your file from your computer, Dropbox, or Google Drive.
Choose the target format.
Lower your video resolution in the Settings menu. You can also fix audio quality and more.
Click the Convert button.
Your file is too large or you need to handle multiple files at once? See other options we offer!
ONLINE CONVERTER VS. DESKTOP CONVERTER
No charge
Limited file size
40+ input and output media formats
Online Converter – Subscription
Daily or monthly payments
Larger file size
40+ input and output media formats
Online storage
Free trial
Unlimited file size
Batch conversion
180+ input and output media formats
The online free video compressor is great if you have time to compress files one by one, but what do you do if you have a batch of large video files? Don't search Google: try Movavi's SuperSpeed Video Converter. It can not only convert your files, changing their format without losing quality, but also reduce their size. The program works with HD and 4K video, so you can process high-quality clips with good results. Below is a guide to how to compress a video or audio using the SuperSpeed app.
Step 1.

Download and Run SuperSpeed Video Converter

Get the installation file via these links for Windows or Mac. Double-click the file and follow the on-screen instructions. Launch the program.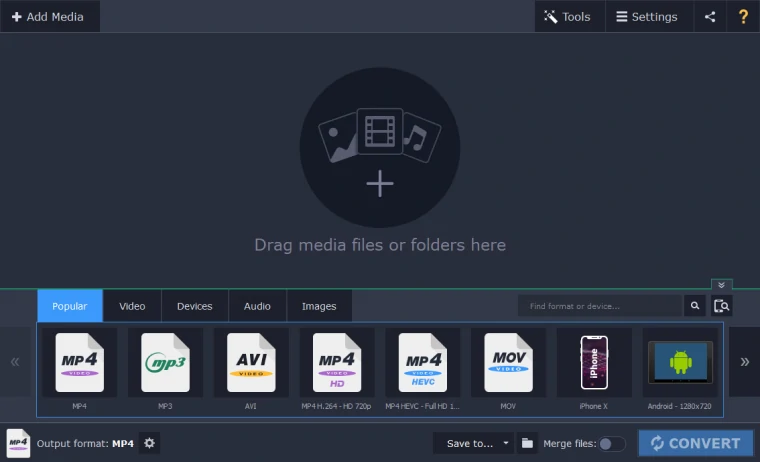 Step 2.

Upload Your Media

Drag your media files to the program window to start working with them. Another way is to click Add Media and choose the appropriate option: Add Video for videos or Add Audio for sound tracks.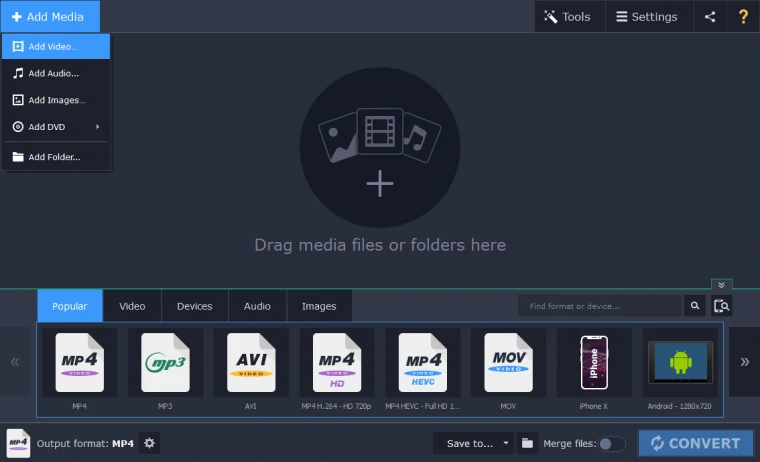 Step 3.

Define the Format and Compression Rate

If you want, you can change the format of your files to a more popular one – this is useful if you're going to use several different devices to play back media. Go to the Video or Audio tab depending on your file type and choose one of the preset groups. Select the preset you like best: the options may differ by codecs (lossy or lossless). You can choose a preset with a lower resolution to reduce the file size.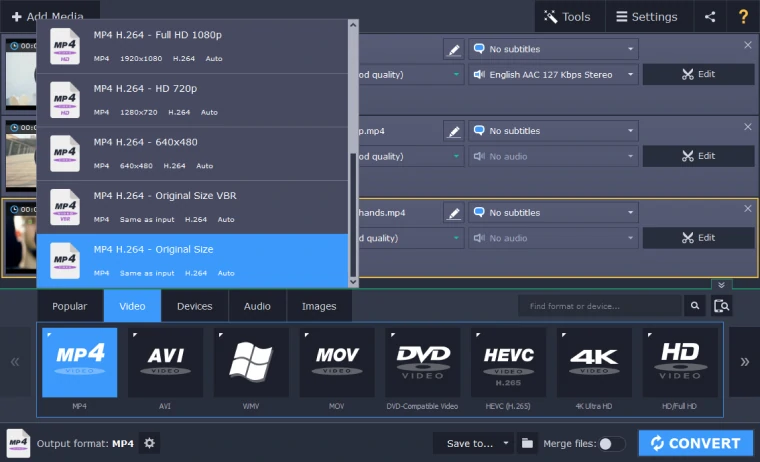 Then, choose one of your files and click on the estimated size below the file name. In the window that appears, move the File size slider to the left until you reach a file size that suits you. Do the same with every file you've added or click Apply bitrate to all files to reduce the size of all your files at once. Click anywhere outside the window to close it.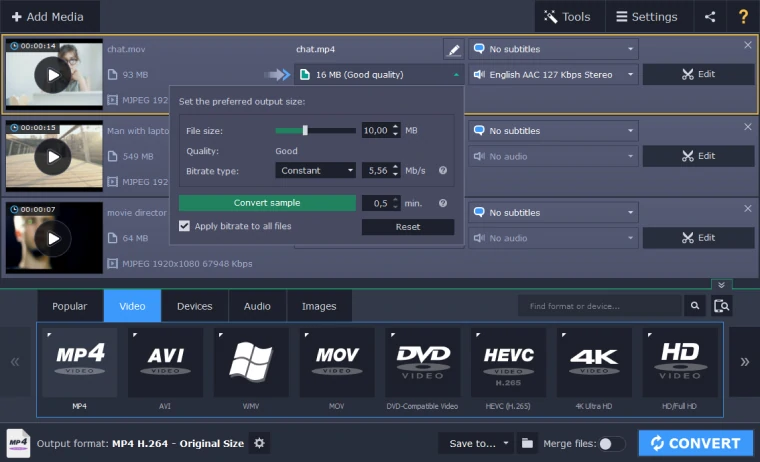 Step 4.

Compress the Files

Decide where to store the compressed files. Click the Folder icon at the bottom of the program window and choose a directory in which to save your files. Now hit Convert. In a short while, your files will be ready and you'll be able to send or upload them wherever you want.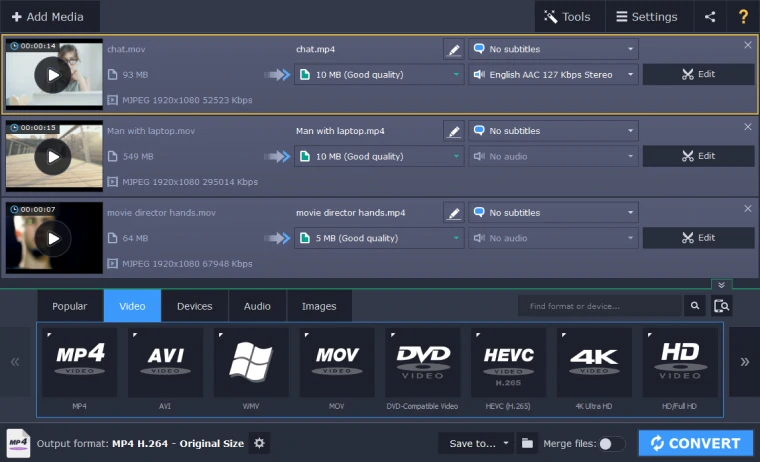 The techniques described above provide fast and easy methods to compress your files – it's up to you to choose the best way. Even if you don't have a PC, it doesn't matter: the online version is at your service. Just a few clicks – and your files are ready to rock!