Find out more about video size reducing below:
HOW TO REDUCE VIDEO SIZE ONLINE?
Video files usually take a ton of space on a computer: movies, home videos, even short clips sometimes can be way too large. When you're running out of space, you might think about deleting these files, but you don't need to do that. Instead, why not compress the files? Their size will be smaller, so you'll free up some storage space for new videos.
Of course, it would be good if you could shrink video file size without losing quality, but there are instances when size matters more than other characteristics - for example, if you are going to compress a clip for an email attachment. Whatever the reason for reducing file size, try this free online video shrinker! Keep all your videos safe to watch whenever you want. Here's how to reduce video size online.
Add your file from your computer, Dropbox, or Google Drive.
Choose the target format.
Lower your video resolution in the Settings menu. You can also fix audio quality and more.
Click the Convert button.
Your file is too large or you need to handle multiple files at once? See other options we offer!
ONLINE CONVERTER VS. DESKTOP CONVERTER
No charge
Limited file size
40+ input and output media formats
Online Converter – Subscription
Daily or monthly payments
Larger file size
40+ input and output media formats
Online storage
Free trial
Unlimited file size
Batch conversion
180+ input and output media formats
If you have only a few small files, the online approach is just fine. But what if you have multiple movies or a load of videos in a family archive? You might need the convenience of a software app to process your video collection. Download the SuperSpeed video size reducer! It will help you to shrink your video files, change their format if needed, or even merge multiple videos into a single file. Just follow this short guide, and you'll save a ton of space on your hard drive.
Step 1.

Install the SuperSpeed Video Size Reducer

Download the software for your Mac or Windows computer. Launch the installation process, follow the on-screen directions, and then run the program.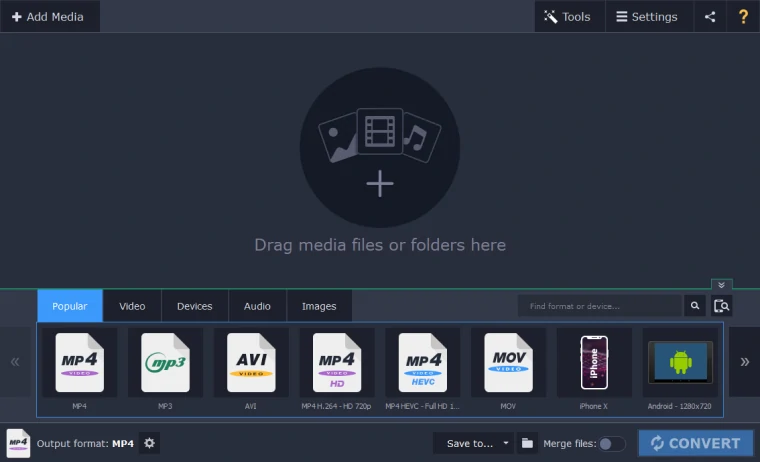 Step 2.

Add Your Movies or Clips

To upload your files, click Add Media and choose Add Video. Select all the videos you need to shrink and hit Open. You can also drag them to the program window, if the folder containing the videos is already open.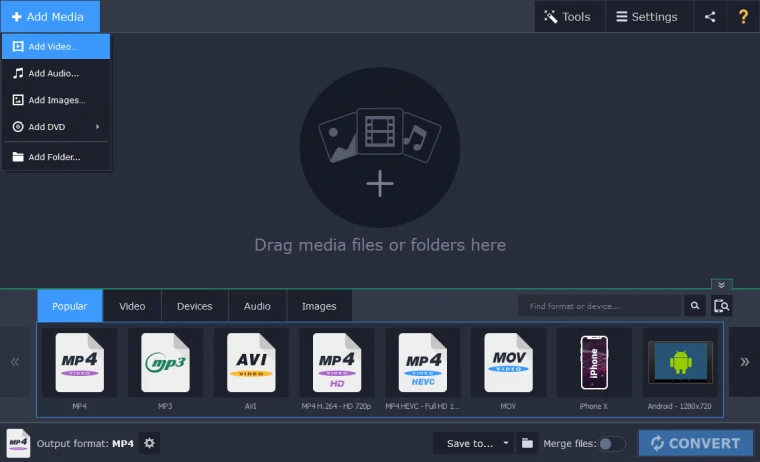 Step 3.

Choose the Options for Size Reduction

First, go to the Video tab and choose a preset group. If needed, you can change the format of your files: just select the group with a format that's different from the original. Choose the preset that suits your needs best: if you lower the video resolution, the resulting file will be smaller. It could be also helpful to change the video codec for a newer one like H.264 (if possible). After you click the preset name, it will appear in the lower part of the program window.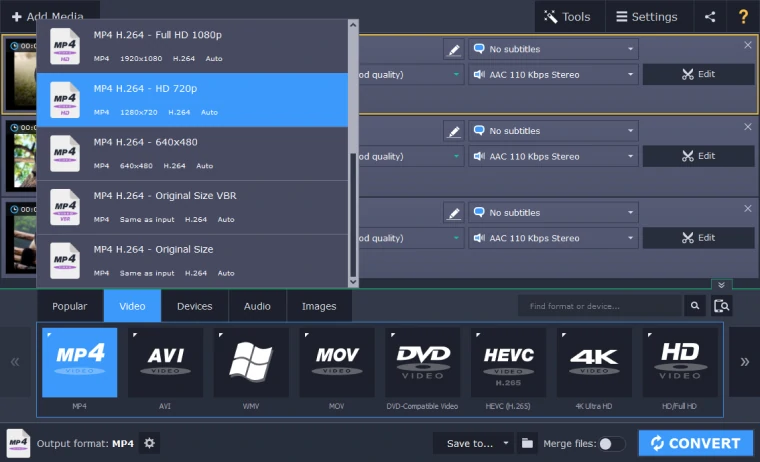 To reduce your files size even further, click on the estimated output size of one of the videos in the list. In the window that appears, move the File size slider until you're happy with the result. Click Convert sample to get a short preview of your compressed video. You can do this every time you move the slider to compare the results. When you're done, check the Apply bitrate to all files box: all your videos will be changed with the same options. If you want, you can also change the options for each of your files separately.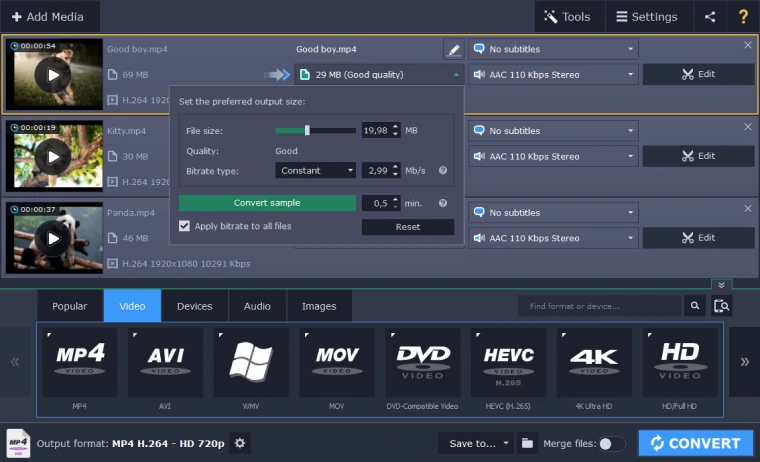 Step 4.

Shrink the Video File Size

Define where to store your resulting videos: hit the Folder icon and select the output directory. Click Convert to start processing the files. After it's all done, the folder you've specified will open automatically.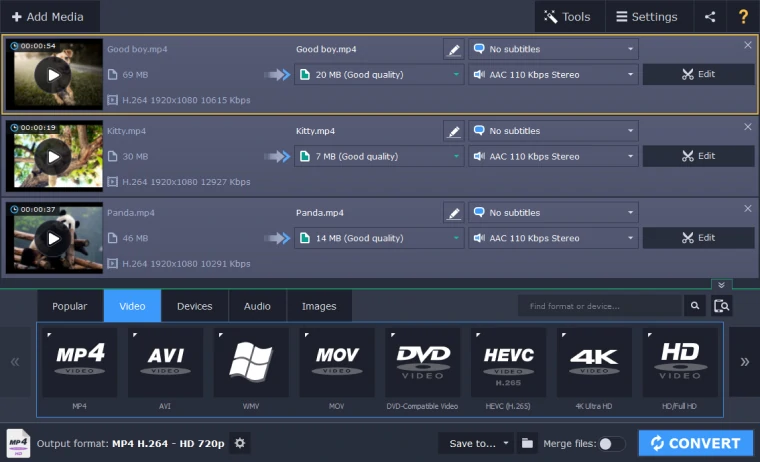 Now you can delete the old versions of your videos. Enjoy the free space!