Learn more about WMA-to-WAV conversion below:
HOW TO CONVERT WMA TO WAV ONLINE?
WMA is an audio file format developed by Microsoft. If you have a Windows computer, you can easily open these files using the default media player. Why might you want to change format from WMA to WAV? The main reason would be because WAV files are easier to edit, since they usually contain raw, lossless audio.
If you're wondering how to convert WMA to WAV but don't want to download potentially risky freeware or shareware, use our online service for converting WMA to WAV. Simply follow the steps below to convert WMA to WAV online.
Add your WMA file from your computer, Dropbox, or Google Drive.
Choose WAV as the target format. Use the enhanced settings to fix quality and more.
Click the Convert button.
Your file is too large or you need to handle multiple files at once? See other options we offer!
ONLINE CONVERTER VS. DESKTOP CONVERTER
No charge
Limited file size
40+ input and output media formats
Online Converter – Subscription
Daily or monthly payments
Larger file size
40+ input and output media formats
Online storage
Free trial
Unlimited file size
Batch conversion
180+ input and output media formats
Our online free WMA-to-WAV converter cannot convert multiple files at once so, if you have a number of files to convert, it's better to use SuperSpeed Video Converter. This desktop converter offers a wider selection of formats, along with the option to convert images and edit audio and video files before conversion. To transfer multiple WMA files to WAV, download the software to your PC (Windows XP/Vista/7/8/10) or Mac (OS X 10.7 or higher) and follow the instructions below.
Step 1.

Install the Program

Download and launch the installation file. Follow the instructions on the screen to finish the installation. Double-click the converter icon to launch the program.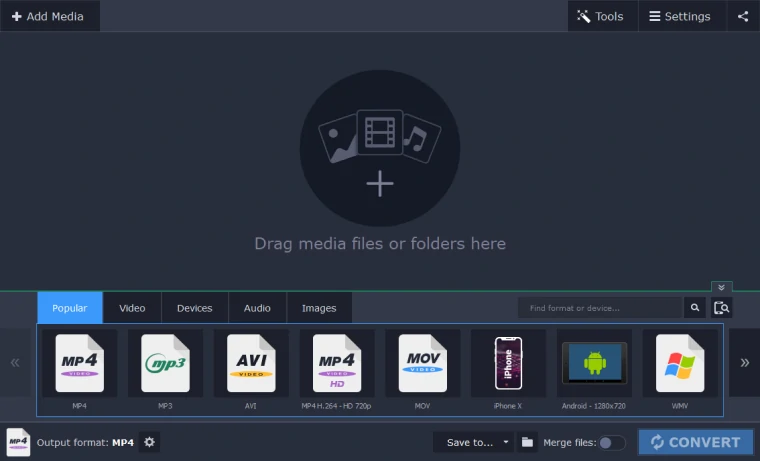 Step 2.

Upload your WMA Files

Drag and drop the WMA files you want to convert into the program window. Alternatively, click the Add Media button in the upper left hand corner and choose Add Audio. Select files for conversion, then click Open.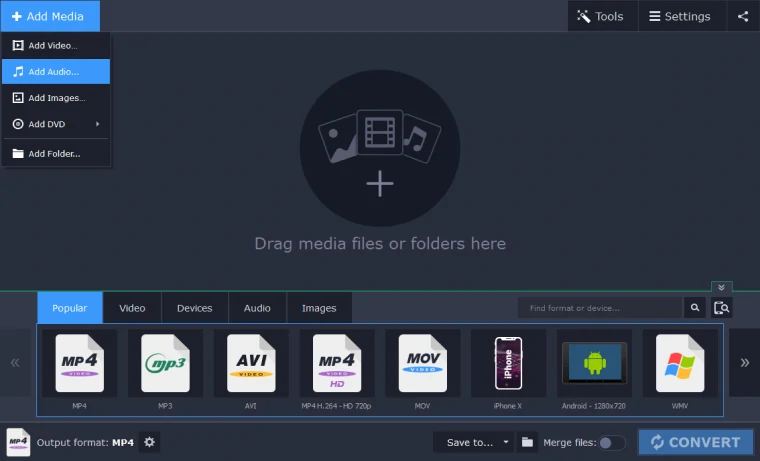 Step 3.

Select the Target Format

In the row of tabs at the bottom of the program window, open the Audio tab. Then select the WAV group and choose the only available preset.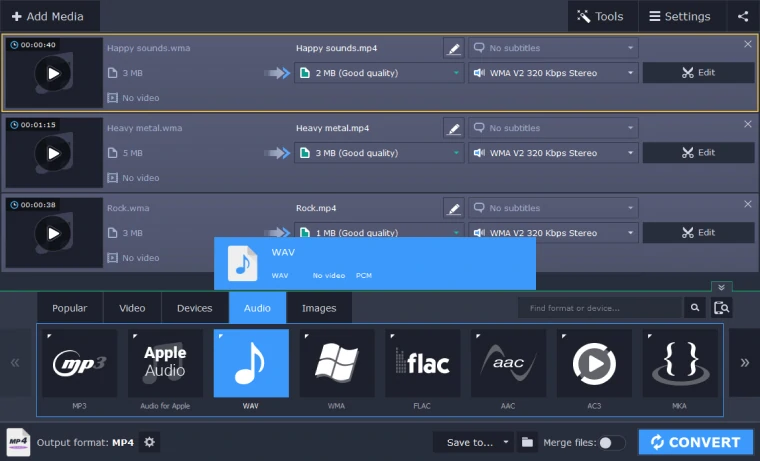 Step 4.

Transform WMA to WAV

Click the Folder icon to choose the folder where converted files will be saved. Finally, click Convert in the bottom right corner. After the conversion process is complete, the folder with your converted files will open automatically.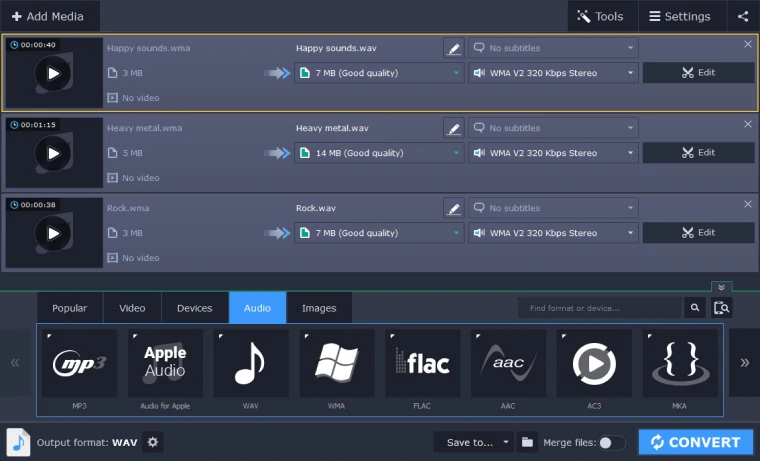 Now you are familiar with two ways of converting WMA to WAV. Choose the one that suits you best, then go ahead and convert your files without experiencing errors or quality loss.