Discover different options for converting WAV to MP3:
HOW TO CONVERT A WAV FILE TO MP3 ONLINE?
WAV, or Waveform Audio File, is a widely used format. However, not every device supports the format, so sometimes you may need to transfer your WAV file into MP3, the most popular audio format around. But how to transform an audio file from WAV to MP3 without losing quality and having to download multiple programs?
The easiest way to do this is to convert WAV to MP3 online. You can do it right on our website: our Online Video Converter handles audio as well as video. This tool will preserve the high quality of the original and export the result to your PC or into your Dropbox. It's also safe – no need to download freeware or shareware from potentially unreliable sources, so there is no danger of a virus getting onto your PC. All you need to do is follow these simple steps for how to use our free WAV-to-MP3 converter.
Add a WAV file from your computer, Dropbox, or Google Drive.
Select MP3 as the output format. Use the enhanced settings to fix quality and more.
Click Convert.
Your file is too large or you need to handle multiple files at once? See other options we offer!
ONLINE CONVERTER VS. DESKTOP CONVERTER
No charge
Limited file size
40+ input and output media formats
Online Converter – Subscription
Daily or monthly payments
Larger file size
40+ input and output media formats
Online storage
Free trial
Unlimited file size
Batch conversion
180+ input and output media formats
Converting audio files has never been easier. If you need to change your large WAV file into an MP3 or you have multiple files to process, it's best to use an offline editor. It works both on Windows or Mac OS X. When converting multiple files, bulk transferring comes in handy. Encode a batch of audio files instead of dealing with them one by one.
Step 1.

Install and Launch the Program

Download and install SuperSpeed Video Converter on your Windows or Macintosh. Follow the instructions on the screen. The app will launch automatically.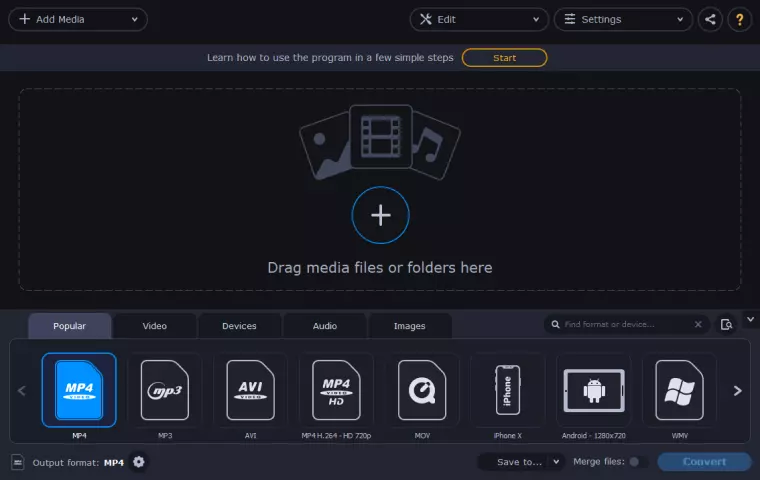 Step 2.

Add Your WAV Files

Click Add Audio and select the WAV file that needs changing. Select multiple files for a fast and easy mass transcode.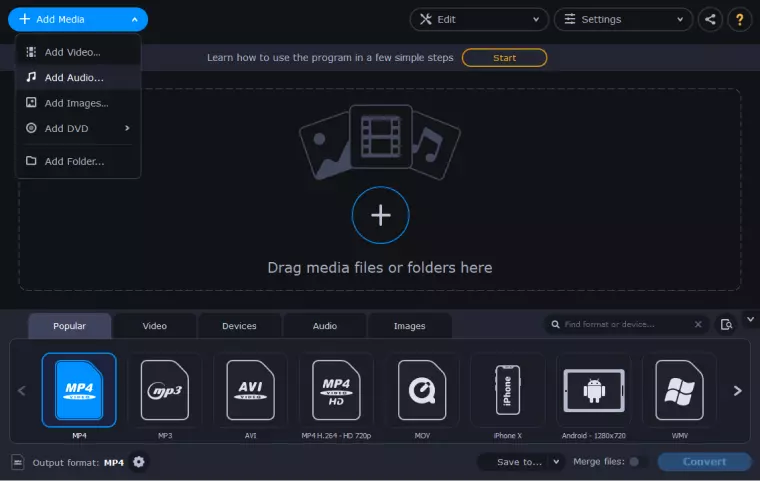 Step 3.

Specify the Format

To convert your WAV to MP3, click the Audio tab, select MP3 as the output format, and choose a preset. If you want to specify the properties of the output audio, click the Cogwheel icon, then select the Audio tab and choose the bitrate. The maximum bitrate for an MP3 is 320kbps. If your goal is to compress your audio, select a bitrate under 320kbps. Note that compressing the file lowers the quality of the sound. Click OK once you've finished.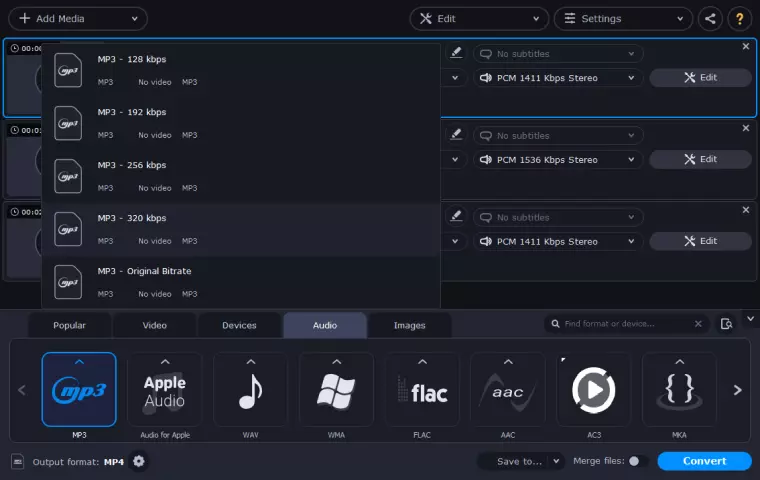 Step 4.

Change WAV to MP3

If you want to encode and merge several tracks, turn the Merge Files switch on. Specify the folder in which the output file will be saved by clicking the Save to button. Then hit Convert. Wait for the encoder to complete the process. After the conversion is complete, the file will appear in the designated folder.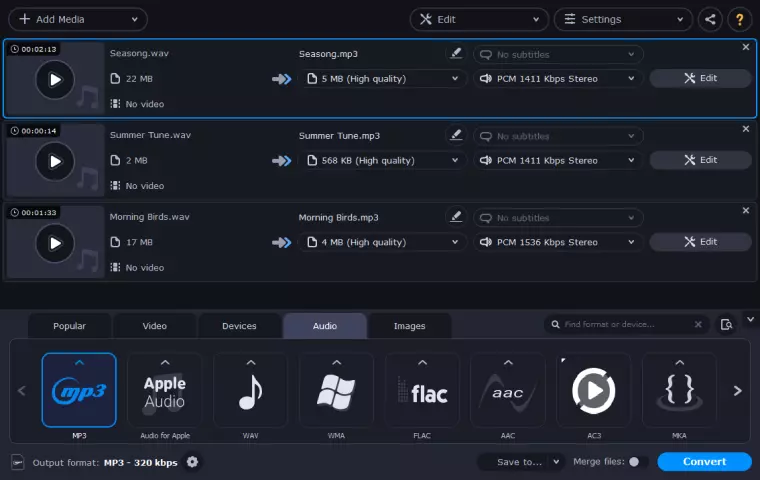 This is one of the best ways to convert WAV to MP3 using SuperSpeed on Mac and Windows. Of course, SuperSpeed is not just an MP3 maker – it has audio and video presets for popular Android and Apple devices, too. With SuperSpeed, you can add a music clip to iTunes in just a few clicks. Check it out and see how fast and easy it is.