Find out more about OGG-to-MP3 conversion below:
HOW TO CONVERT AN OGG FILE TO MP3 ONLINE?
The OGG container is a product of Xiph.org, a non-profit organization that specializes in open-source formats and software. This container was the first output from the Xiph company, created in 1994 but officially released in 2002. The OGG container can be used to store video, audio, or text, but since 2007, the .ogg extension has only been used for audio files with the Vorbis codec.
Many players are able to play back OGG files, but if you have multiple devices, you might find it useful to turn your OGG files into MP3s. In this case, you know you'll be able to enjoy your favorite music anywhere on any device.
Don't look for freeware, just convert OGG to MP3 online! Just a few clicks – and you'll have your MP3 sound track ready to rock. Here's how to do it.
Add your OGG file from your computer, Dropbox, or Google Drive.
Choose MP3 as the target format. Use the enhanced settings to fix quality and more.
Click the Convert button.
Your file is too large or you need to handle multiple files at once? See other options we offer!
ONLINE CONVERTER VS. DESKTOP CONVERTER
No charge
Limited file size
40+ input and output media formats
Online Converter – Subscription
Daily or monthly payments
Larger file size
40+ input and output media formats
Online storage
Free trial
Unlimited file size
Batch conversion
180+ input and output media formats
The online tool is fast and easy to master but, if you have a batch of files, it can take a long time to process all of them. Try our SuperSpeed OGG-to-MP3 converter for free! Just get the program for your PC or Mac and change your file extensions with no effort. Here's how to convert OGG to MP3 using the SuperSpeed Video Converter.
Step 1.

Download the Software

Get the program for Windows or macOS via one the links provided on this page. Double-click the installation file and follow the on-screen guidelines to install the software. Run the SuperSpeed video encoder.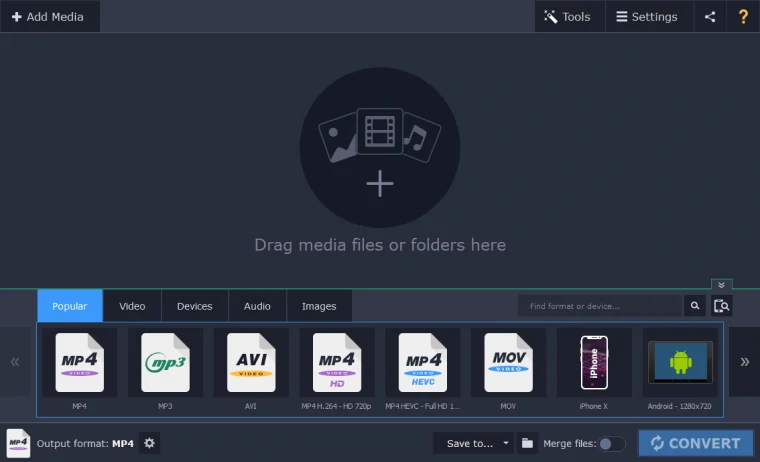 Step 2.

Upload Your Audio Files

Select the files you want to transform and drag them to the main program window. Another way to upload your soundtracks is to click Add Media, then Add Audio, choose the files you need, and click Open. All your files will appear in the main program screen one by one.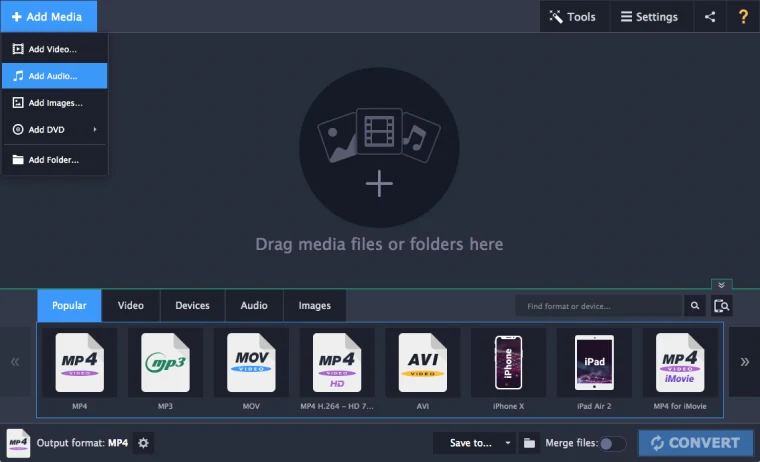 Step 3.

Choose MP3 as the Output Format

Find the Audio tab under the file list. Hit the MP3 group of presets and choose an option from the menu, for example, MP3 – Original Bitrate. You're almost there!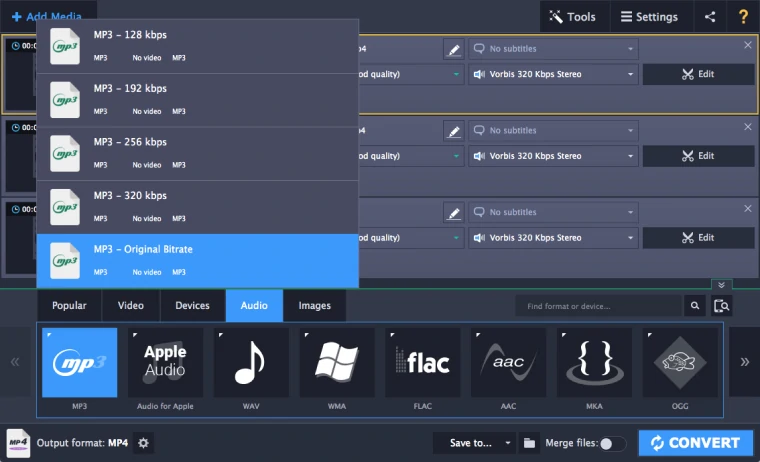 Step 4.

Start the OGG-to-MP3 Conversion

Before you start converting OGGs to MP3s, choose a destination for where the files should be stored. Click the Folder button to specify the destination folder, then click Convert. You'll see a progress bar at the bottom of the program window showing the time estimated for conversion. After everything's done, you'll be able to play back your new MP3s on any of your devices. Enjoy the music!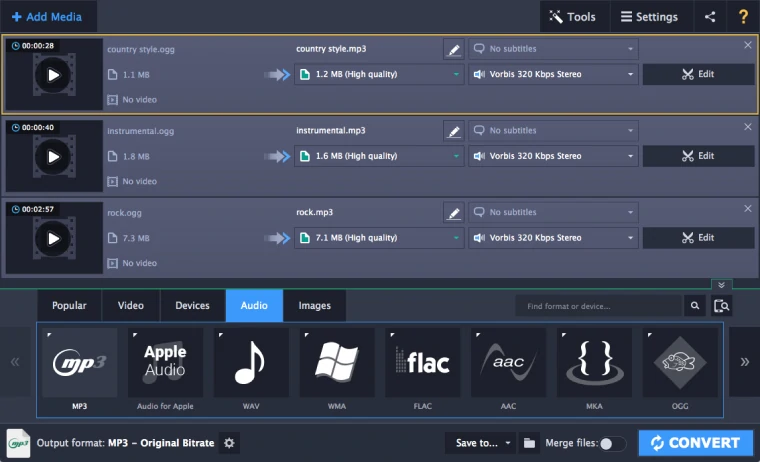 Transformation from OGG to MP3 is easy if you have the right tool. Two such tools are described above – you just need to decide what's best for you: converting online or on a desktop. Feel free to use the most appropriate version of this video converter any time you need to convert or compress audio or video files.