Find out more about MPEG-to-MP3 conversion below:
How to Convert from MPEG to MP3 Online?
Looking for a way to convert MPEG to MP3 quickly and without downloading any software? Use our MPEG-to-MP3 converter online to transfer your favorite music clips to MP3 and listen to them on your smartphone! This online service is free and easy to use.
Here's how you can change format from MPEG to MP3:
Add your MPEG file from your computer, Dropbox, or Google Drive.
Choose MP3 from the list of formats. Use the enhanced settings to fix quality and more.
Click the Convert button.
Your file is too large or you need to handle multiple files at once? See other options we offer!
ONLINE CONVERTER VS. DESKTOP CONVERTER
No charge
Limited file size
40+ input and output media formats
Online Converter – Subscription
Daily or monthly payments
Larger file size
40+ input and output media formats
Online storage
Free trial
Unlimited file size
Batch conversion
180+ input and output media formats
Online conversion has its advantages. But a major drawback is the file size limit. If you need to convert a large file, you'll need a desktop app. Try SuperSpeed Video Converter. This software is capable of converting large video files into audio and much more. It is available for both Mac and Windows and supports all popular video and audio codecs, including MPG, MPEG Layer 3, MPEG 4, and more. Download the free trial version of SuperSpeed Video Converter and follow the instructions below to start transferring your MPEG files to MP3.
Step 1.

Download the Software

Download the program and double-click the installation file. Follow the on-screen instructions to complete the installation.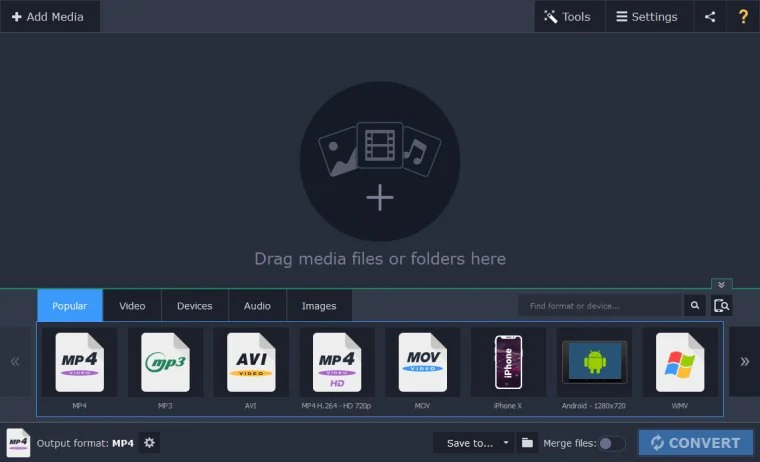 Step 2.

Upload MPEG Files

To select the files you want to convert, click the Add Media button in the upper-left corner of the program window and then choose the Add Video option from the drop-down menu.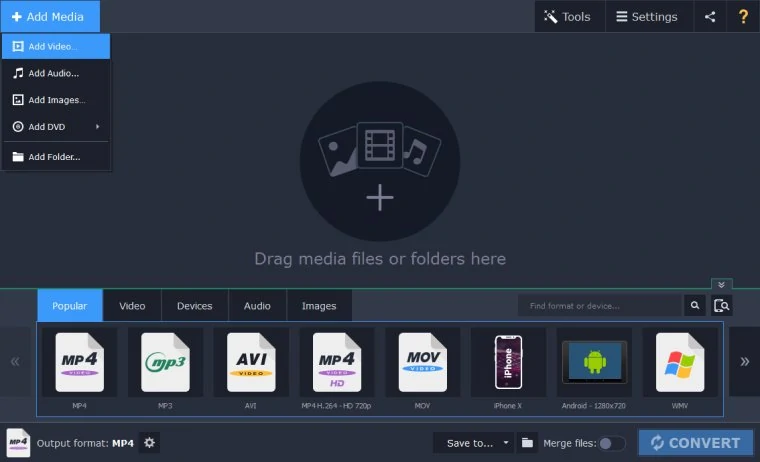 Step 3.

Select the Output Format

Click the Audio tab at the bottom of the program window, choose the MP3 format, and select the desired preset.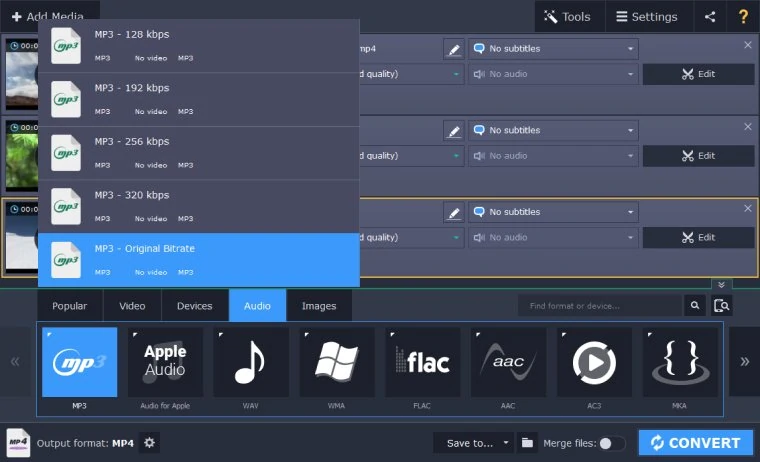 Step 4.

Convert MPEG to MP3

Choose the folder for the output files by clicking on the Folder icon. Finally, click the Convert button to launch the conversion process.