Find out more about MP4-to-MKV conversion below:
How to Convert from MP4 to MKV Online?
MKV is a universal file format for storing multimedia content. The best thing about MKV is that it has more features than most other file formats. It can hold an unlimited number of video tracks, and you can add multiple subtitles or audio tracks in different languages. It also provides a high level of compatibility across platforms: you can run it on both Mac and PC.
Finding software that can convert MP4 to MKV for free can be a challenge, and downloading freeware can be risky. So, using a web service is the way to go. Just follow these three simple steps to convert your MP4 files to MKV online.
Add your MP4 video from your computer, Dropbox, or Google Drive.
Choose MKV as the output format. Use the enhanced settings to fix quality and more.
Click the Convert button.
Your file is too large or you need to handle multiple files at once? See other options we offer!
ONLINE CONVERTER VS. DESKTOP CONVERTER
No charge
Limited file size
40+ input and output media formats
Online Converter – Subscription
Daily or monthly payments
Larger file size
40+ input and output media formats
Online storage
Free trial
Unlimited file size
Batch conversion
180+ input and output media formats
If you want to convert a large file or batches of files, you won't be able to use our MP4-to-MKV converter online. That's why we have the SuperSpeed Video Converter desktop app. This program will help you change the format of your 4K videos quickly and without losing quality. All you need to do to remux your MP4 files to MKV is to download the program and follow this guide.
Step 1.

Install and Run the Program

Launch the downloaded file and follow instructions on the screen to install the program. Then double-click the converter icon to open the program.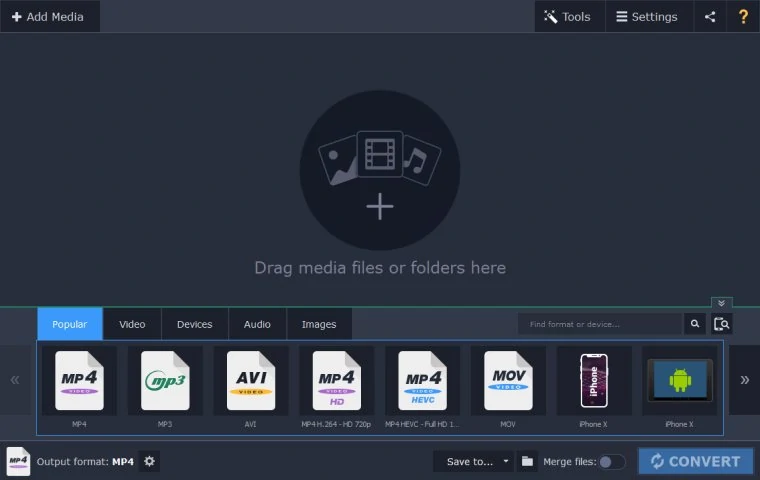 Step 2.

Add Your Files to the Program

Select the files you want to convert and drag and drop them into the program window. Another way to add files is to click Add Media and choose the Add Video option. Then select your files in the Open File dialog box and click Open. The files will be added to the program.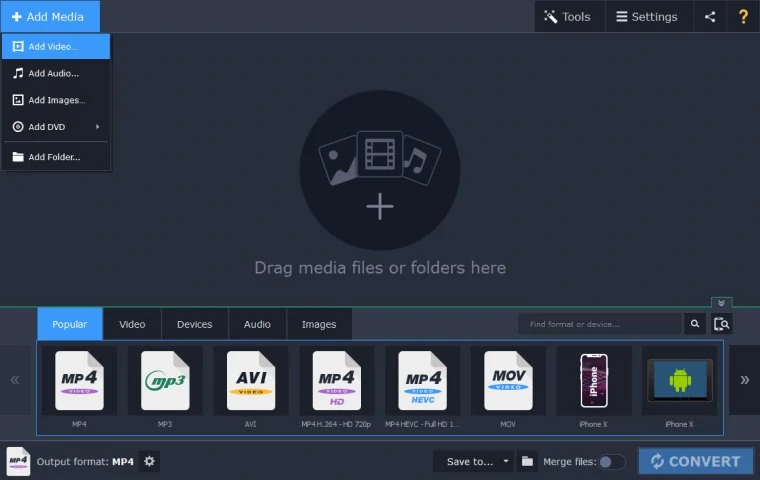 Step 3.

Select MKV as the Output Format

Click the Video tab in the lower part of the interface and choose MKV. Then select the MKV preset that is best for your needs.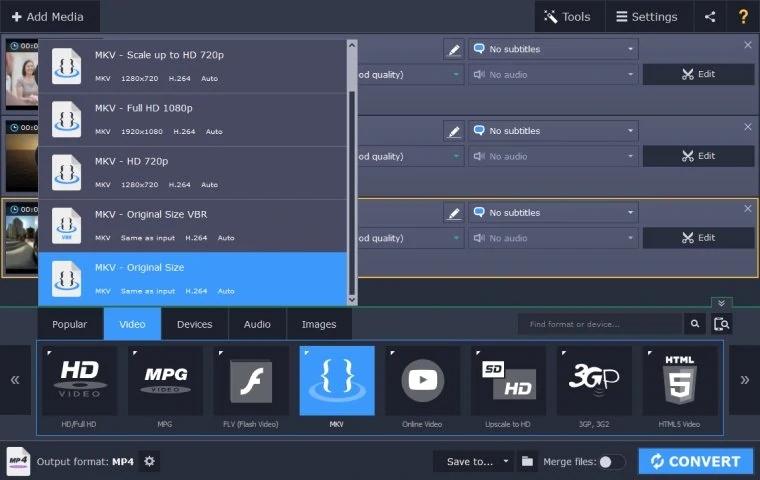 Step 4.

Start Converting MP4 to MKV

Click the Folder icon to choose a destination folder and then click Convert to start the process. When the conversion is complete, the output folder will open automatically.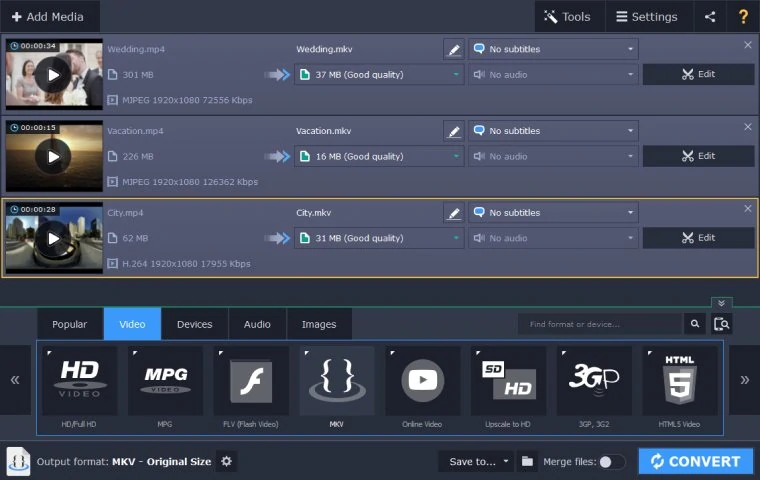 Now you know how to convert MP4 to MKV using the SuperSpeed Video Converter. It's a fast and powerful tool, and its intuitive interface makes the converting process even easier. Download the program for Mac or Windows and start experimenting with different media formats.