Find out more about MP3-to-WAV conversion below:
How to Change MP3 to WAV Online?
If you're looking for a free MP3-to-WAV converter, you've come to the right place! In this article, you'll learn how to turn an MP3 file into a WAV file in no time. First, we'll briefly explain what WAV is.
WAV stands for "Waveform Audio File Format". It's a standard format used for storing uncompressed audio on Windows PCs. You can also play WAV music on MacOS using iTunes or QuickTime Player. The quality of WAV files is normally high, but the file size can be quite large, so it's not widely supported on portable devices.
At this website, you can convert MP3 to WAV online. Converting audio online is very convenient, since you don't need to download any potentially risky freeware.
Turning MP3 to WAV is simple. Just follow the three steps below.
Add your MP3 file from your computer, Dropbox, or Google Drive.
Choose WAV as the output format. Use the enhanced settings to fix quality and more.
Click Convert.
Your file is too large or you need to handle multiple files at once? See other options we offer!
ONLINE CONVERTER VS. DESKTOP CONVERTER
No charge
Limited file size
40+ input and output media formats
Online Converter – Subscription
Daily or monthly payments
Larger file size
40+ input and output media formats
Online storage
Free trial
Unlimited file size
Batch conversion
180+ input and output media formats
An online converter might be the best choice if you only need to decode one file. But if you have multiple files to transfer, you'll need an offline conversion tool. We recommend using SuperSpeed Video Converter – this program lets you convert audio files in bulk in a matter of minutes.
Changing formats with SuperSpeed Video Converter is fast and easy. Just download the software for Windows or Mac and follow the simple steps below.
Step 1.

Install the Program

Download the installation file, launch it, and follow the instructions on the screen. Once the installation process is complete, double-click the converter icon to open the program.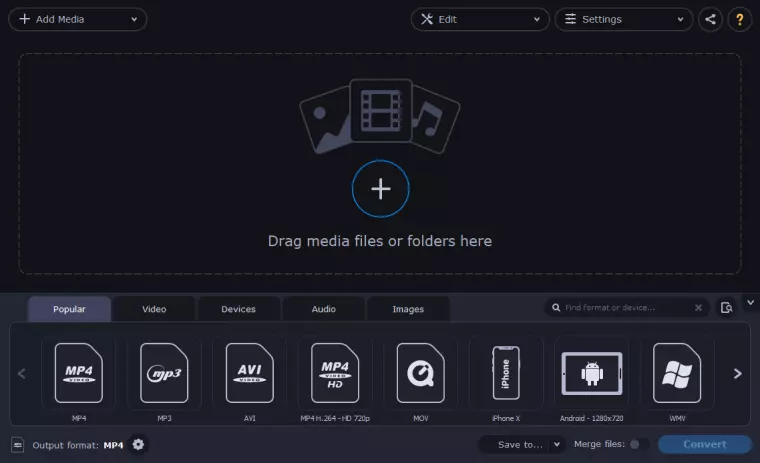 Step 2.

Add Your MP3 Files

Click Add Media in the upper-left corner of the app. Then click Add Audio and select the files you want to convert.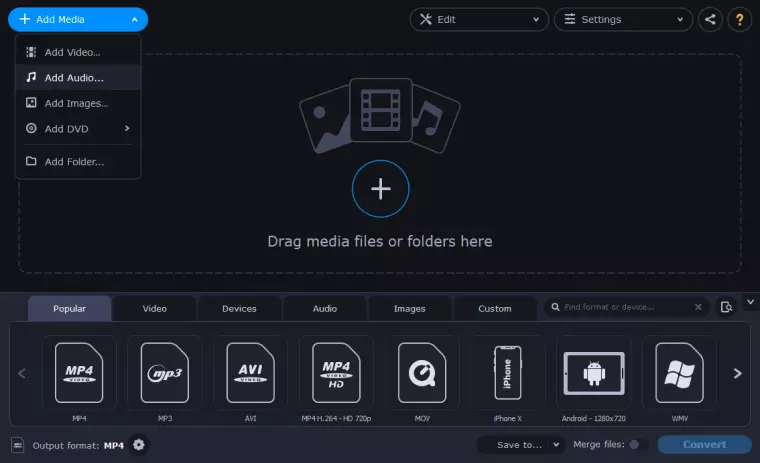 Step 3.

Set the Output Format

On the Audio tab, pick WAV and select the preset.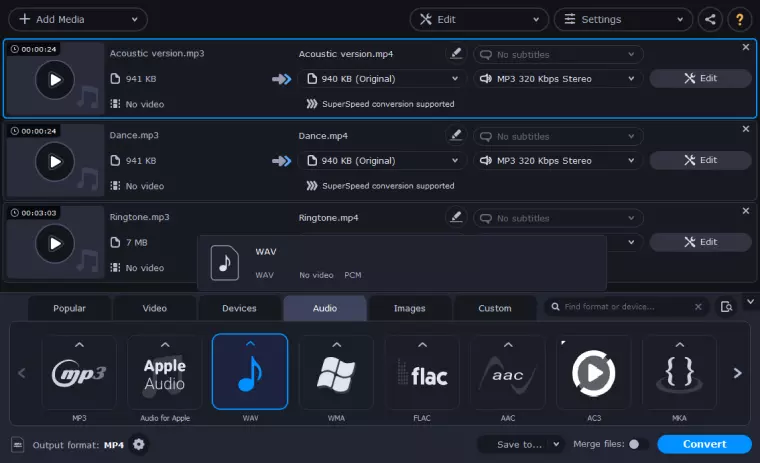 Step 4.

Switch MP3 to WAV

Click the Save to button to select the export folder. Next, hit the Convert button and wait a short while until the process is done.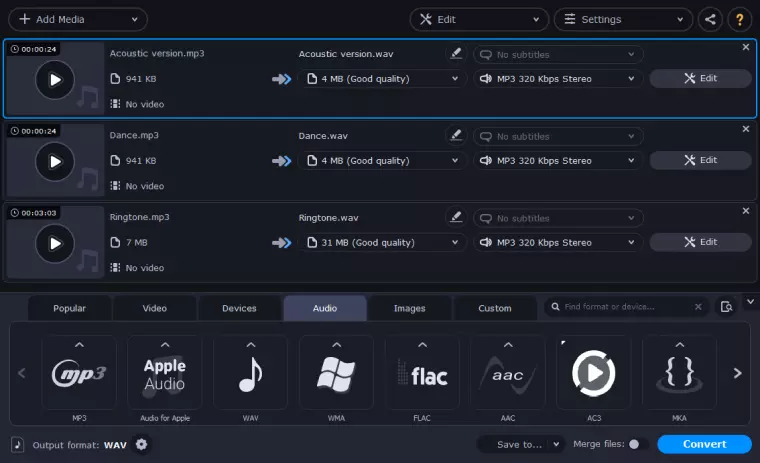 Now you know how to change the format from MP3 to WAV with SuperSpeed Video Converter. You can use this software not only as an audio decoder, but also as a video converter and DVD ripper. Plus, the app can serve as a basic media editor – it lets you trim audio files and make the volume louder or softer.