Discover different options for converting FLV to WMV or vice versa below:
How to Convert from FLV to WMV Online?
FLV or Flash Video format used to be used to store video content on the Internet. It's less popular these days, so it's not supported by many mobile devices. But you might still come across files in this format, so it's useful to know what to do when that occurs.
WMV is a video encoding format developed by Microsoft. It gives you a higher level of compatibility with Windows computers because it's their native format.
If you need to convert files from FLV to WMV or vice versa, the easiest way to do it is to find an FLV to WMV converter online. With our free web service, you can convert videos with no watermark and without downloading any special programs. Read these short instructions on how to do it.
Add your file from your computer, Dropbox, or Google Drive.
Choose WMV or FLV as the target format. Use the enhanced settings to fix quality and more.
Click the Convert button.
Your file is too large or you need to handle multiple files at once? See other options we offer!
ONLINE CONVERTER VS. DESKTOP CONVERTER
No charge
Limited file size
40+ input and output media formats
Online Converter – Subscription
Daily or monthly payments
Larger file size
40+ input and output media formats
Online storage
Free trial
Unlimited file size
Batch conversion
180+ input and output media formats
If you want to change the format of a batch of files, the best approach is to use a desktop program – like our SuperSpeed Video Converter. It can handle conversion from FLV to WMV and has a user-friendly interface, so converting videos is easy even for beginners. Just download the app to your PC or Mac and follow this step-by-step guide.
Step 1.

Install and Run the Program

Download the installation file, open it on your computer, and follow the instructions on the screen. After the installation process is complete, launch the SuperSpeed Video Converter.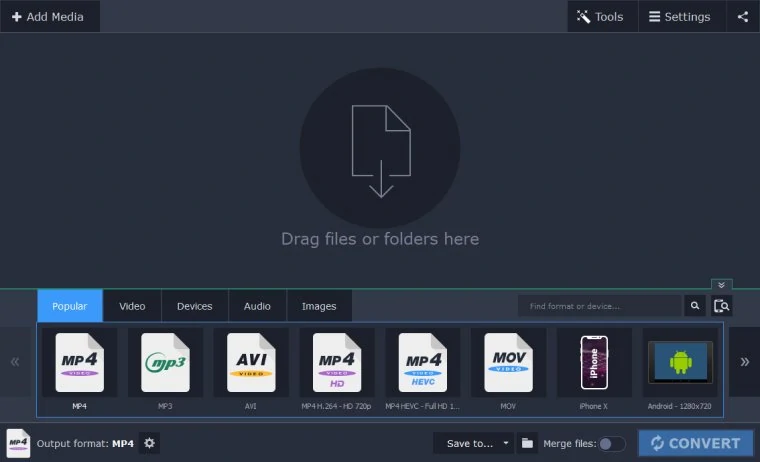 Step 2.

Choose Files for Conversion

To upload the files you want to transcode, click Add Media and choose Add Video. You can also drag and drop your files into the program window. The files will be added to the video converter.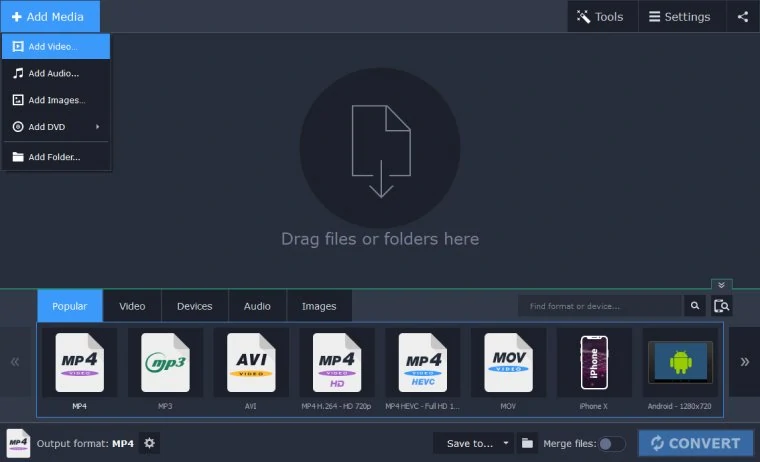 Step 3.

Select the Target Format

Click Video to open the list of all available video formats, then select the WMV format group (or the FLV group if you want to convert a file from WMV to FLV), and choose the preset that best suits your needs.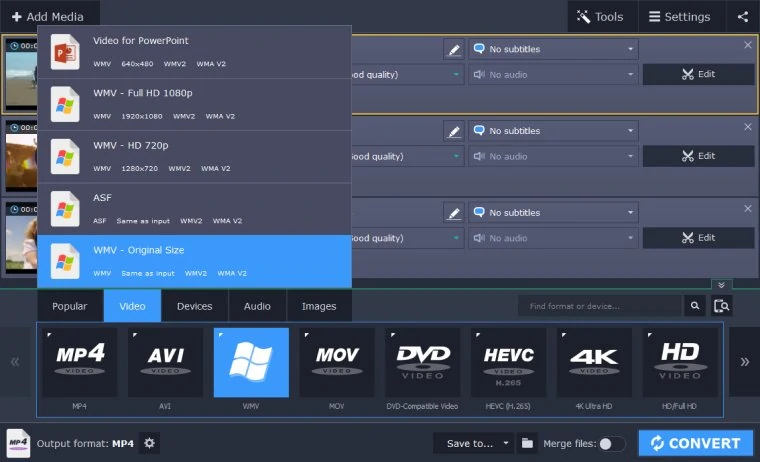 Step 4.

Convert FLV to WMV or Vice Versa

Click the Folder button to choose a specific destination for the output files. Browse for the folder and confirm your choice. Now, all you have to do is hit the Convert button.
If you want to convert FLV to WMV or vice versa quickly and easily, SuperSpeed Video Converter is just what you need. This software is a lot safer and easier to use than much of the freeware you'll find on the Internet.